Home

About us
Brief history
SAM2013 founders
SAM2013 symbol
Group Consciousness
SAM2013 products
Course Calendar
Contact info
Donations

What is SAMfume
SAMfume Fragrances
How SAMfume works
Selecting fragrances
Using fragrances
Order SAMfume singles
Order SAMfume sets
Wholesale & Licensing

Books in print
SAM Light Candles
Clothing
Foods
Jewelry Medallions
Crystals
Meditation Stones
SAM2013 Windbells
Synthesis Card Deck
Posters
Additional Products

Synthesis Color School
Synthesis Color System
Course Calendar
Synthesis Card Deck
Color Consultations

Crystal Training
Saint Highlight
Links & SAM Article

Sitemap
Online shop
Course Calendar
Contact info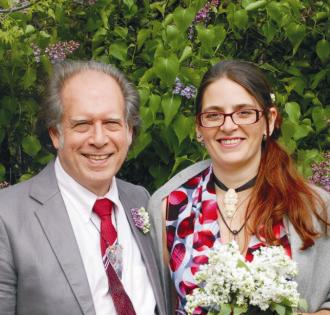 The founding of SAM2013 and the conducting of the Courses, Trainings and Sessions are by Spencer Anthony Marrese (SAM), who is also known as "Surya", "Atom", or "Manu"and Ioana Alexandra Cristina Marrese (Angel) or "Shining Angelic Muse - SAM".

Surya and Angel have participated in these activities for over 45 years of combined experience through various classes, studies, initiations, courses, ceremonies, rituals, celebrations, and personal experiences. Their combined teaching includes having conducted courses and sessions in the United States since 1981 and began conducting sessions in Western Europe in 1985; courses in Western Europe in 1988; and sessions and courses in Eastern Europe in 2012. All together, they have conducted more than one hundred courses; thousands of meetings; and more than 5,000 consultations and sessions.

Their joined personal experiences have given insight through prayer, pain, meditation, suffering, yoga, pranayama, massage, water, healing, relationship, birth, parenting, death, light, group, chanting, drumming, psychokinesis, clairaudience, clairvoyance, dreams, automatic writing, revelation, joy and ecstatic experiences, trance channeling, astral and time traveling, color, sound, crystals, pendulum, ceremony, ritual, psychoactive substances, planetary, stellar and extraterrestrial influences and events, contact with devas, nature spirits, and earth energies among others, in relationship with, and service to, the SAMs of the lower kingdoms, human realms, and divine hierarchies.

They have lived, either individually or together, at and visited various communities and ashrams in the U. S., Europe, and India over the past 38 years. These include Findhorn and the related communities of Terre Nouvelle, Alcyone, High Wind, and Chinook; Ananda and Consciousness Village in California; the Schweibenalp in Switzerland; Auraville and the related community of Spring Green; Arcosanti; Harbin Hot Springs; Esalen; the ashrams of Swamis Premananda, Amritanandami, Sai Baba, Maharishi Mahesyogi, Ramana, Ramakrishna, Vivikananda, and Shivananda among others in India, Europe, and the Americas. Surya and Angel have also journeyed on pilgrimages or lived at several sacred sites in the Indian Himalayan Mountains, the American Rocky, Sierra and Pacific Coast Mountains, Israel, England, Wales, Scotland, Portugal, Ireland, France, Germany, Yugoslavia, Greece, Italy, Romania, Spain, South Korea, Czech Republic, China, Luxemburg, Cyprus, Egypt, Albania, Croatia, Serbia, Hungery, Switzerland, Austria, Napal, Holland, San Marino, Mallorca, Andorra, Lichtenstein, Turkey, Bulgaria; four principle, "Mary", sites of Fatima, Lourdes, Medjugoria and Escurial; and four of the five principle Arcane cities of New York, Geneva, London, Darjeeling, (excluding Tokyo).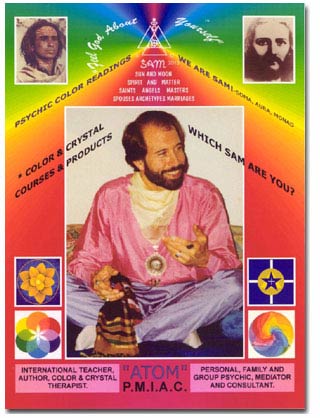 They have in combination met or studied directly with Thomas Wilhite, Willy Brooks, Leonard Orr, Donald Walters, Sant Darshan Singh, Peter Caddy, Eileen Caddy, Dorothy Maclean, Marcel Vogel, Rumi Da, Lawrence Stoller, Vicky Wall, Paolo Soleri, Bhagavan Das, Ishvara, Michael Murphy, Gary Renard, Yogi Bujun, Sun Bear, Inti Cesar Malasquez, Hale Kealohalani Makua, Gubu Ted Thomas, Brandt Segunda, Robert Moss, Ana-Maria Iliescu, Ana-Maria Stefaneseu, Cristina Fluieras, Marian Otelea, Swamis Premananda, and Amritanandami among others and several of their direct students.
Their combined personal studies have included Scientific, Technical, Business, Economic, Advanced French, Advanced English, Psychology, and Arts University studies; Protestant, Catholic, Greek and Eastern Orthodox Christianity and Hindu, Buddhist, Shintu, Pagan, Ancient, Tauist, Mayan, Jewish, Zorastran, Essenen, and other religious studies; A Course In Miracles, Rosacrusian, Theosophical, Anthroposophical, Arcane School, Agni Yoga and other occult and esoteric studies and methods; various meditation, yoga, pranayama, consciousness work, body work, water work, crystal, reflexology, dreaming and shamanistic studies and methods; and Ayurvedic, Tibetan, Chinese, Homeopathic, Aliopathic, and Alternative forms of medicine.


We consider the nine SAM2013 relationships of Singles-Stereotypes-Spouses Ancestors-Ancients-Archetypes Monogamies-Matrimonies-Marriages as three hierarchical levels each of three progressions which complement, balance, nurture and incarnate our lives.

So the Somatic or Personality Level are the progressive relationships of Singles-Stereotypes-Spouses; the Auric or Soul Level are the progressive relationships of Ancestors-Ancients-Archetypes; and the Monadic or Spiritual Level are the progressive relationships of Monogamies-Matrimonies-Marriages.



We consider living life in a SAM2013 way of Sufficient And Minimum. This, for us, is the amount or way that is enough to meet and fulfill the required purpose of the present need with the smallest amount of resources, time, or effort possible.


© 2003-Present SAM2013 Design: Cattail Consulting & Design